Six String Grill & Stage Presents:
Trivia Night
with
Tue, Sep 17
Show:

7:00 pm
All Ages
Free - No Cover Charge
Free - No Cover Charge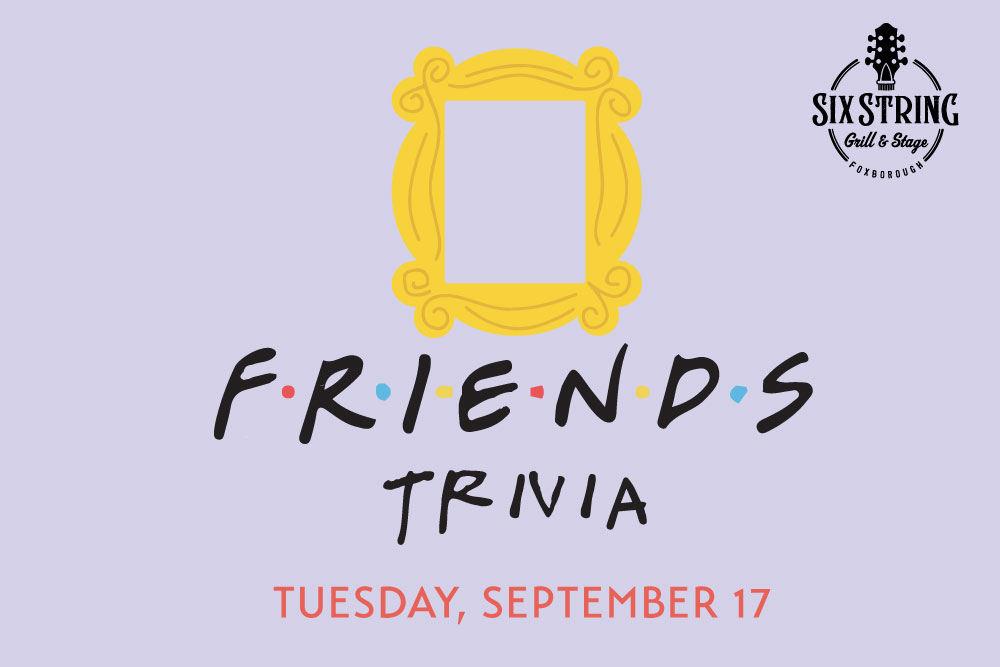 Additional Info
☕ Hey, how you doin'...?
On Tuesday, September 17 we're taking a break from our general trivia series to bring you FRIENDS THEMED TRIVIA. Isn't that just kick-you-in-the-crotch-spit-on-your-neck fantastic? 📺
Haven't binged the 90s sitcom in awhile? No worries, we get it, you were on a break. Regardless, it's a moo point. It's like a cow's opinion; it doesn't matter. It's moo. You'll remember the facts, we promise. 🐄
Speaking of facts, here's what you need to know:
Trivia will kick off at 7pm, but we encourage you to come early for dinner and drinks. We may not be Central Perk, but we do serve alcohol 🍺
Registration is first come, first served and CLOSES after the first 35 teams have signed up. We recommend your team arrives early to secure a spot. Teams cannot exceed 6 people. Please note: trivia is free to play for Six String Grill & Stage patrons 🆓
Top three winning teams will receive gift cards 💸
And when the questions get hard, just remember: "You can't just give up! Is that what a dinosaur would do?" 🦖

Questions?
howdy@sixstringfoxborough.com
Artists
Trivia Night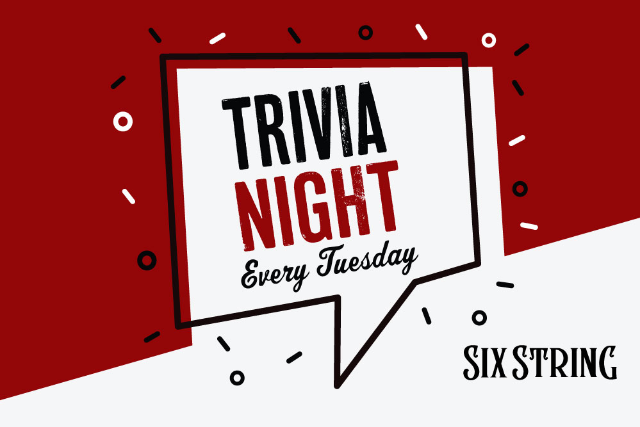 Howdy y'all!

​Join us every Tuesday to test your knowledge with Stump Trivia! The trivia series will encompass a variety of themes so that you're constantly being challenged week-to-week. Start time is 7pm, but we encourage you to come early for dinner & drinks. We hope to see you there!
Questions?
howdy@sixstringfoxborough.com