Six String Grill & Stage Presents:
The Ultra
with
Ages 21 and Up
Cover Charge May Apply at Door
Cover Charge May Apply at Door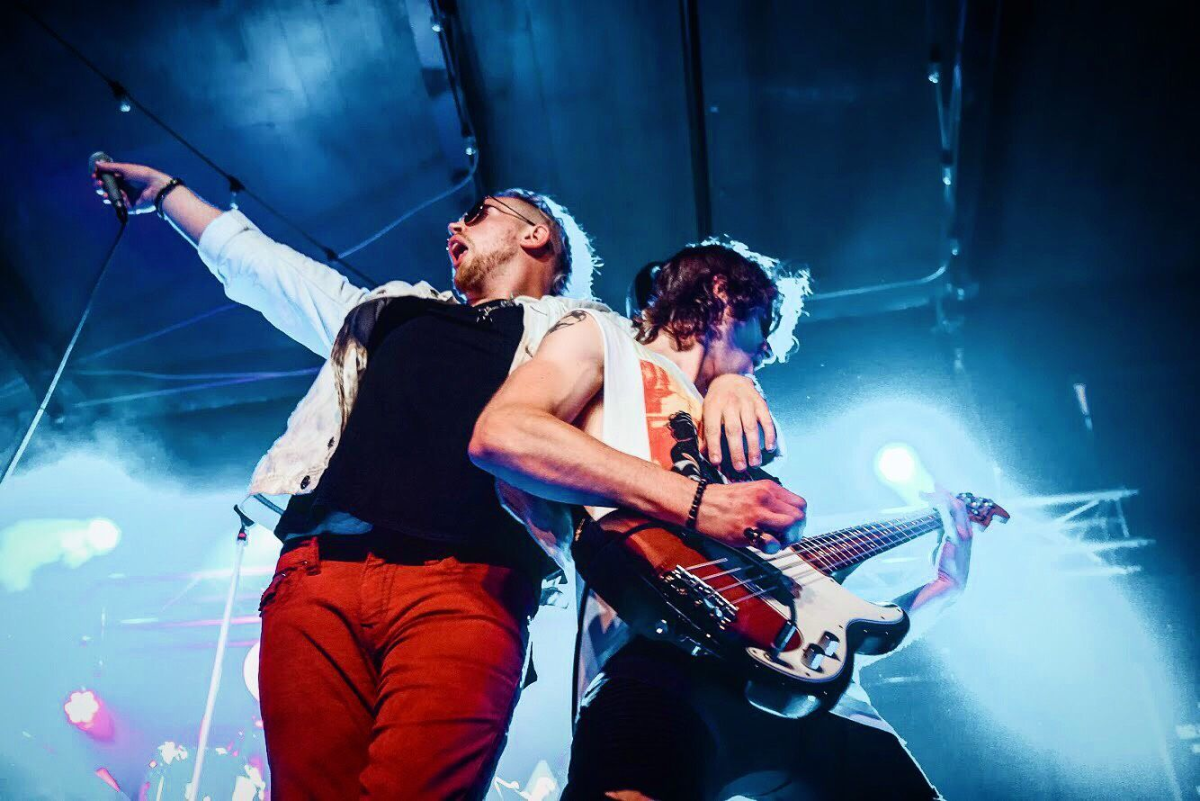 Additional Info
Hey Master(s) Of Ceremonies! Did you know we have a VIP Room that holds up to 40 people with a private bathroom, bar and killer view of the stage? And did you know we have another private VIP area for up to 20 people that is so close to the stage you might just need a breath mint? Well, now you do! Book your party here.
Please note: Start times may vary / headliners always go on later than start times. The time listed on the ticket is the door time. By purchasing tickets in advance your email will be added to Six String's email list. We hope you'll stay on it, but if not, you can unsubscribe in a single click.
Questions?
howdy@sixstringfoxborough.com
** Six String has limited handicapped seating based on capacity - please email us in advance to ensure we reserve a spot for you! **
Artists
The Ultra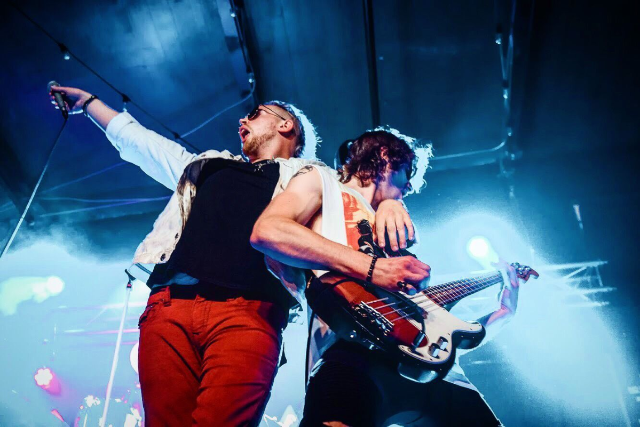 The Ultra was formed in early 2018 when singer Alec MacGillivray learned he would need to relocate from Nashville to Boston following news of an impending series of jaw surgeries. MacGillivray decided to put together a backing band for his country career and called Sam August (guitar) and Shaq Druyan (drums) upon his return to Boston. Alec and Sam met for the first time at a Kenny Chesney tailgate (where they were hired to play together) and Druyan and MacGillivray had met when they were both college students in Boston and playing the same nightclub scene. Pat Lyons (bass,) was MacGillivray's neighbor in middle school where they had played together and got the call to become the 4th member of The Ultra.
Throughout 2017, the group played over 80 shows throughout New England under the Alec MacGillivray name playing landmark shows at Boston City Hall Plaza, The Paradise Rock Club, House of Blues, Royale Boston and numerous other venues throughout the East Coast.
Right away, these four young men attacked the stage and songs with a level of fun and energy that's rarely seen. Word quickly spread through the Boston and New England area that The Ultra provided an electric experience and an amazing party atmosphere. As they developed their sound covering enormous arena-rock and stadium country songs, they began to write some of their own material. In October, the group wrote their first song "Lights Go Down" and realized they were onto something big.
In late 2017, Alec, Sam, Shaq and Pat decided to record the new material they had been writing before Alec's vocal hiatus due to his December jaw surgery and rebranded themselves as The Ultra. The band released their self-written and self-produced debut The Ultra - EP on iTunes and Spotify in February (where it debuted in the Top 50 on iTunes charts) and received worldwide pre-orders and a jump to #9 on Billboard's Northeast Heatseeker chart. These four original songs were recorded with the sole purpose of bringing The Ultra's high-energy rock/country sound to the masses with massive hooks, ripping guitars, and pumping grooves that get a crowd moving.
Despite the obstacles of Alec's surgery recovery and a liquid-only diet, Sam's grinding through Grad school at Harvard, Shaq taking on full course load at Berklee College of Music and Pat working full time at one of the largest hospitals in Boston, the band played their first show as The Ultra to a sold out crowd at Bill's Bar in Boston, MA in April of 2018. Following the success of the debut EP, The Ultra teamed up with LA-based producer Courtney Ballard (Good Charlotte, Five Seconds of Summer, All-Time Low, Tori Kelly) and released their new single "Getaway," in June. They wrapped up more new material with Ballard in July and are now gearing up to release the music this Fall.
This summer The Ultra have headlined Live Nation venue Brighton Music Hall and have partnered with iHeart Media, Pespi, and Foxwoods Resort Casino for a four-night concert series throughout the summer. The energy, sights, and sounds of The Ultra are are impossible to overlook as they bring their vibrant energy into every room and turn every show into a party. Come join the excitement and be sure to catch them on tour in a city near you.