The Muscle Movement presents:
The Muscle Movement
with 7 Day Weekend, Annie Brobst Band, American Slang, Kevin Herchen, DJ NPO
Sun, Dec 11
Show:

12:00 pm
All Ages
Free - Just bring a toy!
3rd Annual Toy Drive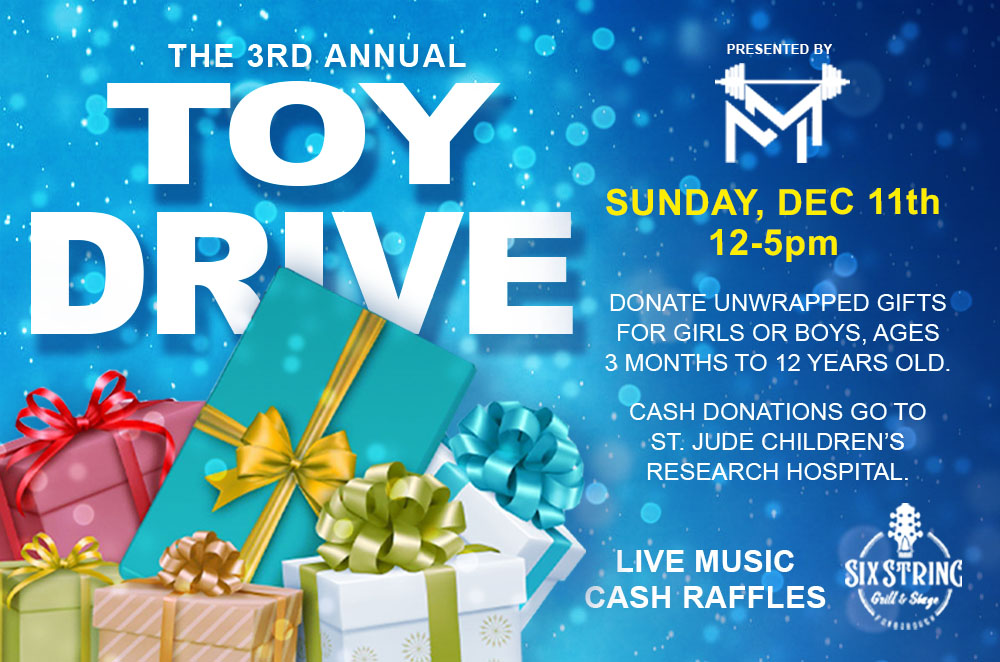 Additional Info
We our excited to announce our 3rd Annual Toy Drive
Join us for a day of live music, raffles, food and fun!
The last couple of years were able to generate thousands of toys that were then distributed to local communities in need, also we were able raise $8,100 to donate to St. Judes Children's Research Hospital and with your help, we can do it again!
We hope to see you there, bring some toys, enjoy the music, dance the afternoon away while spreading the holiday joy!
Artists
The Muscle Movement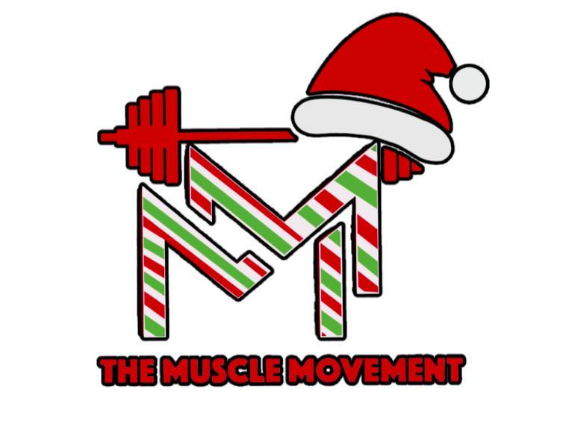 7 Day Weekend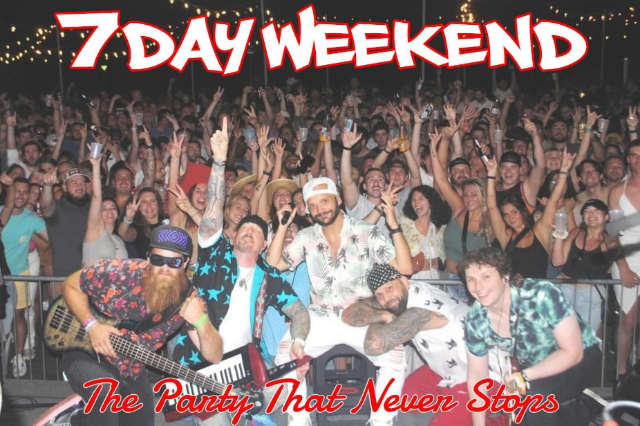 Annie Brobst Band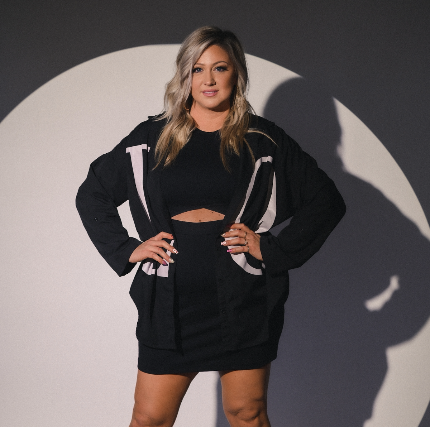 "There are few artists working in New England who approach contemporary country with such a combination of mastery of the genre and accessibility outside the genre's normal audience." writes Victor D. Infante of Worcester Telegram & Gazette about Annie Brobst in his "Favorite Albums of 2021".

Currently New England Music Awards' Overall Act of the Year, Country Artist of the Year, and Song of the Year winner, Brobst's unique songwriting ranges from traditional country to pop country. With influences like Miranda Lambert, Ashley McBryde and Jason Isbell; she adds a feminine touch to a bro-country sound and a powerful authenticity to storytelling through song.

Her musical journey began with her move to North Shore Massachusetts from Columbus, OH in 2007, and has now become one of the most sought after and awarded artists in New England. She's accumulated over 75,000 followers and videos views in the millions across social media outlets (Facebook, Instagram, Twitter, Snapchat, Bandsintown, TikTok, and more) of engaged and devoted fans - The ABB Army!

Her debut EP "Ghost" and her full album "My First Rodeo" are currently available on iTunes, Spotify, Amazon Music, and more. She released her latest album, "Where We Holler" on March 30th, 2021, which peaked at Number 2 on the iTunes Country Album Chart and #8 across all genres. All works were recorded with Sean McLaughlin of 37' Productions - an award-winning producer in the New England music scene.

Multiple singles from all of her albums have been regularly playing on the "Backyard Country" segment of Boston's country radio station 101.7 The Bull, powered by iHeartMedia as well as on Kruser's Local Catch on Country 102.5 WKLB.

Annie's innovation and creativity led to 3 virtual concert "tours" in the Summer and Fall of 2020 during the pandemic, as well as a sponsored virtual concert series in partnership with a local cafe and national brand, Mike's Hard Lemonade. She totaled over 100,000 digital views from her virtual concerts and 3,000 new followers from around the globe. The music never stopped for Annie Brobst.
American Slang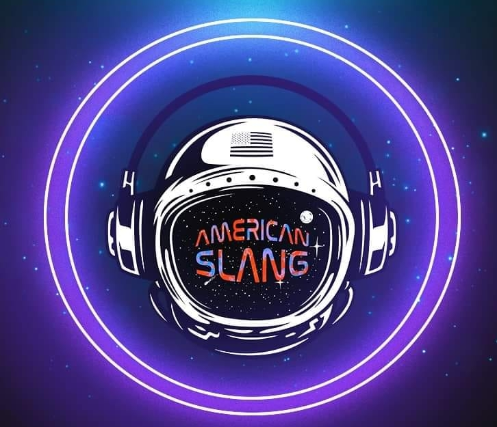 American Slang is Massachusetts based cover band for all venues, with a variety ranging from classic, punk rock and alternative rock to modern pop, rap and dance music.
Kevin Herchen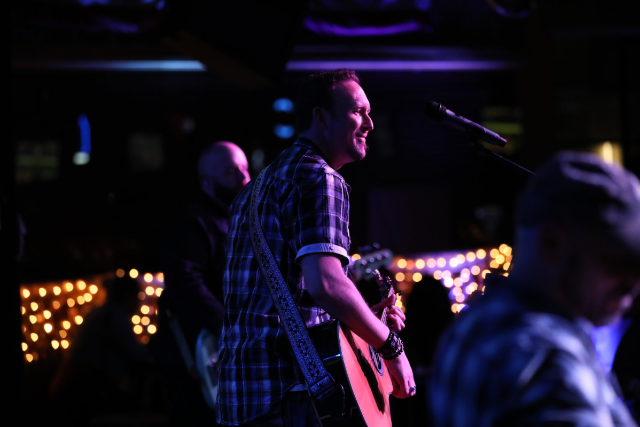 In 2015, Herchen was named the winner of the WPRI Rhode Show Big Break Contest for his song "Stronger". His songwriting has earned him selection by Nashville Songwriters Association International (NSAI) as "One To Watch" and was nominated as Local Male Artist of the Year by New England Country Music in 2017.
He has worked with Grammy nominated producer Jack Gauthier at Lakewest Studios and with Nashville producer Dustin Kirkendall on a 5 song EP released in the summer of 2018.
A seasoned artist, Herchen now enjoys playing venues throughout New England and the East Coast, connecting with his fans as a solo, acoustic artist and with The Kevin Herchen Band. He and his band have opened for Big & Rich, Frankie Ballard, and Jo Dee Messina. He has played shows in Nashville, Long Beach, Chicago, Phoenix, and Orlando. Herchen loves performing and interacting with his fans during and after every show.
As a survivor of the tragic, Station Nightclub Fire in his hometown of West Warwick, RI, February 20, 2003, Herchen's mindset was shifted to living life with purpose and gratitude and encouraging others to do the same. He knows he is living on borrowed time and his music offers a sense of community with his mantra "Live and Love".
DJ NPO