K9 Kitt Foundation & MA Vest a Dog Presents:
Bulletproof Vests & Aid for K9s
with
Sun, Nov 27
Show:

1:00 pm
All Ages
$0.00
Bulletproof Vests & Aid for K9s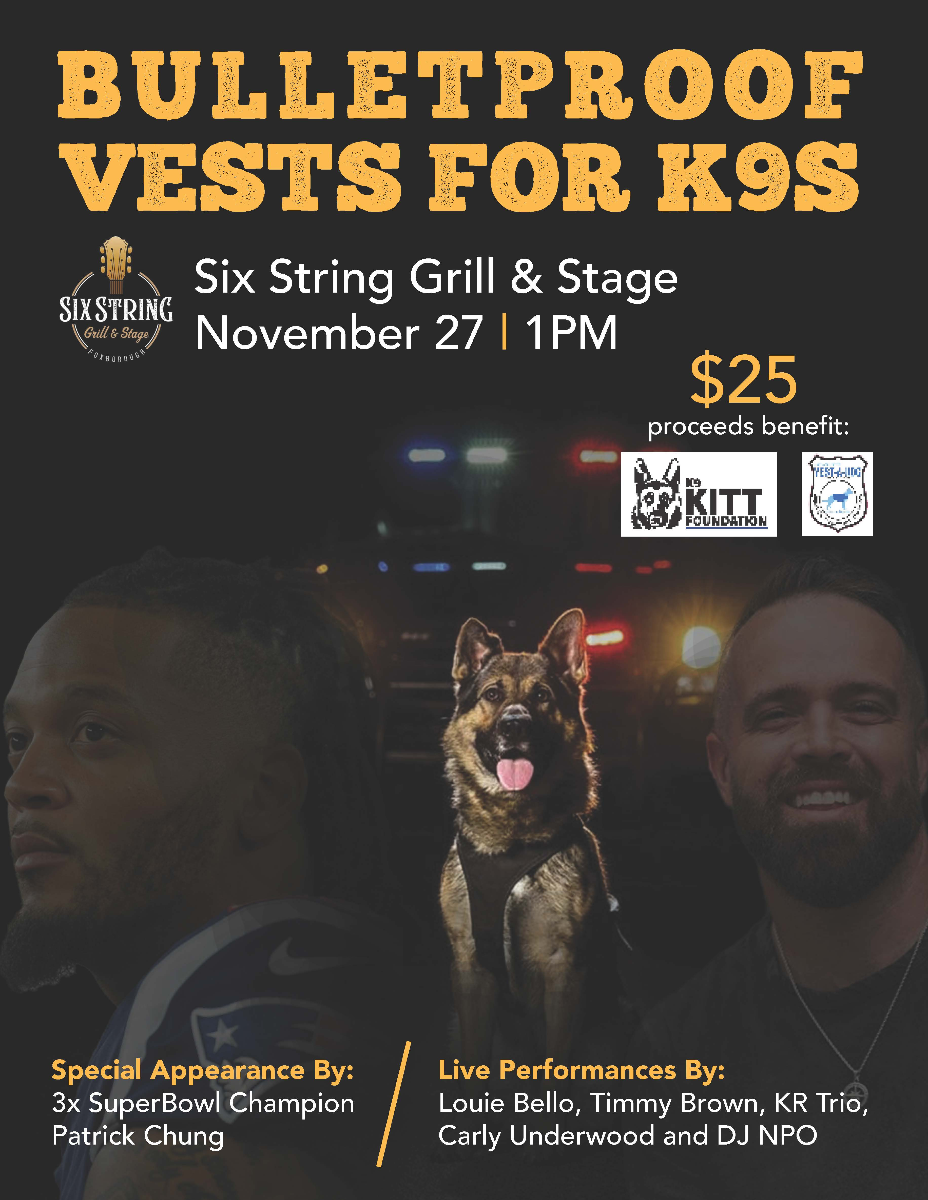 Additional Info
PLEASE PURCHASE TICKETS THROUGH THIS LINK --> https://bit.ly/3DrK5Dc

Our police, fire, bomb squad Canines (K9's) need our help! They protect us everyday, they are their handlers bestfriend, we need to equip them with some important gear that the government can't always supply due to funding!
What we'll have:
So, we will have 3 live bands, New England Patriots 3X SuperBowl Champion, PATRICK CHUNG signing autographs raffles, table top vendors, swag, activities for children, tee-shirts, and much more to follow! We will have many ways for you to make cash donations that will go directly to supplying this gear to K9's across our nation!
Let's all get together for an amazing cause!!
*** Our departments rely on donations and sponsors to provide lifesaving K9 equipment such as bullet & stab protective vests, first aid kits, vehicle heat alarms, cooling vests, and pet oxygen mask kits to Law Enforcement, Fire, Search & Rescue, EMS, and Military nationwide.
Most agencies do not have funds to purchase this vital equipment. With your support, we can help protect the First Responder K9s that protect you every day!
Artists
Bulletproof Vests & Aid for K9s