Bog Iron Brewing Presents:
Bog Iron 0.0K
with
Sun, Jul 31
Show:

11:30 am
Ages 21 and Up
$45
Bog Iron 0.0K Road Race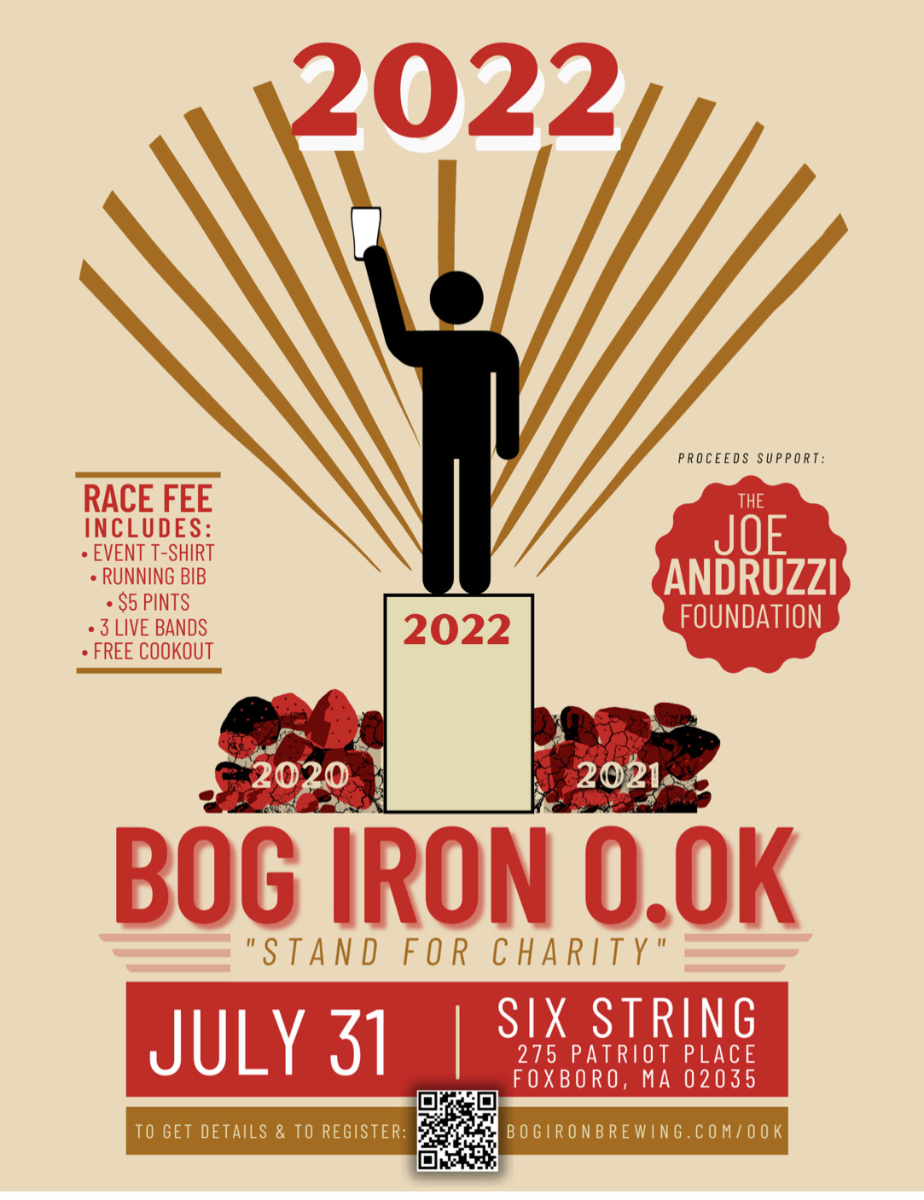 Additional Info
Back in 2016, Bog Iron wanted to hold a small fundraiser and sponsoring a 5k road race was the original plan. After looking into it, we realized that a significant portion of every dollar raised would ultimately go to the administrative costs of the race itself and because of that, the race was scrapped.
Because we had our hearts set so much on doing something, and we weren't smart enough to think of something else, we kept hemming and hawing about it until we said, "uggg the whole thing would be so much easier if we didn't have to actually run anywhere!"
At that point, the clouds parted, the angels sang, and the Bog Iron 0.0K Road Race was born.
Since that initial race of about 50 "runners" (who ran absolutely no where), the race has moved to larger and larger venues, expanded in concept, and in 2019 (pre-covid)… grew into an event with over 700 attendees, three live bands, and several breweries attending.
Most importantly, the last 0.0k raised $19,000 to help local families fighting cancer through the Joe Andruzzi Foundation.

Get your tickets HERE!
Artists
Bog Iron 0.0K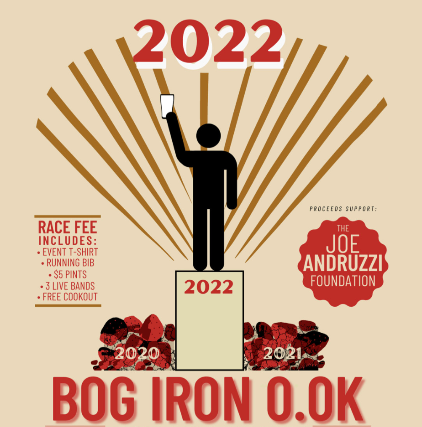 So what are the details of this year's race?
⁃ When: Sunday, July 31st - noon-6:00pm
⁃ Where: Six String Grill & Stage in Patriot Place, Foxborough, MA
⁃ What it costs you: $45
⁃ What you get:
◦ An official, personalized, race t-shirt
◦ An official race numbered bib
◦ 1st place medal(s) to the winner(s). Hint: everyone wins
◦ $5 pints of participating brewery's beers
◦ A free cookout!
◦ Three live bands!
◦ An obnoxious amount of fun
Grab some friends, decide on a "team name" (not required), hit the sign up link and then rock your best running attire and join us for an incredibly fun day for an even better cause!